After recently removal of support for a native Microsoft Teams Linux app, Microsoft finally made the PWAs (progressive web application) accessible to everyone.
PWA is an app that uses the same code as a website, but with a few changes that make it easier to use as an app.
Native Linux app users have mixed feelings about the move, with some welcoming it and some not.
Let's take a look at what Microsoft has done with this app.
⭐ Microsoft Teams Progressive Web App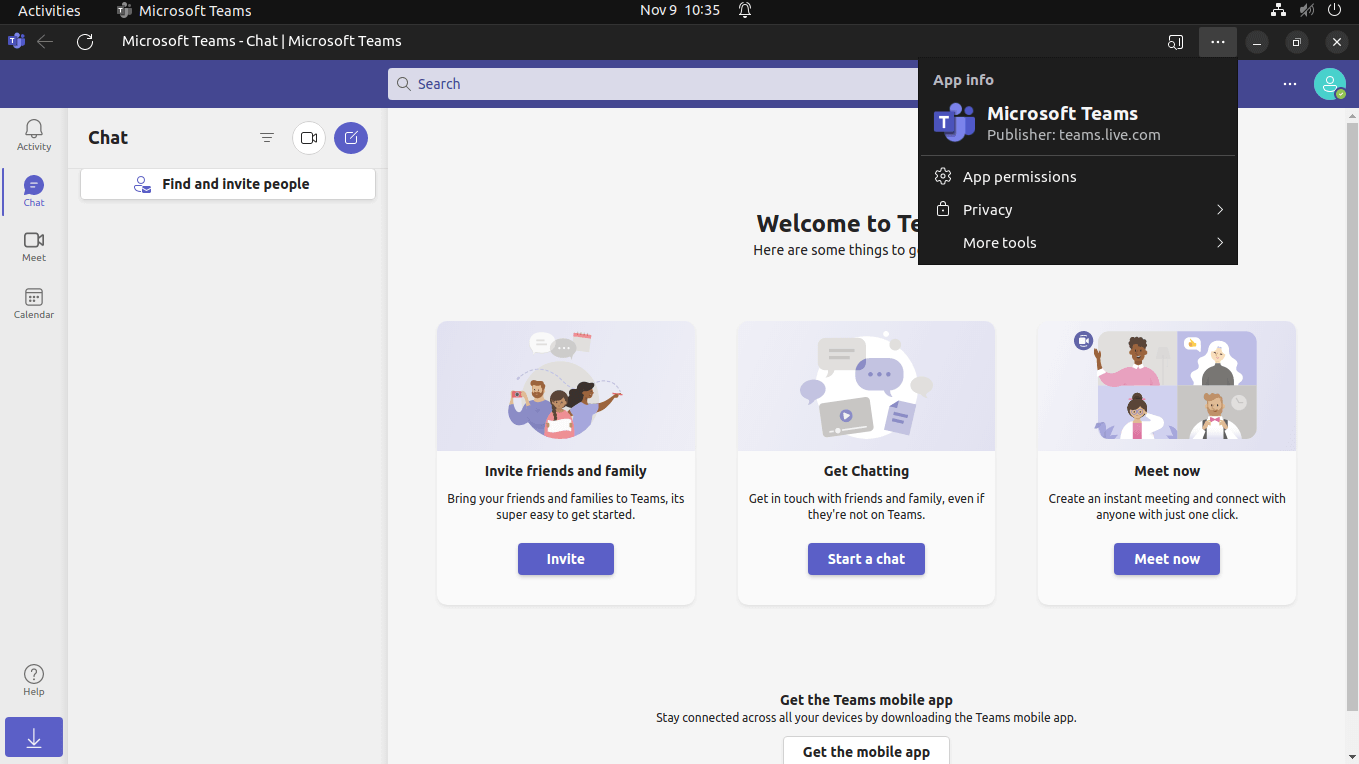 With the Microsoft Teams PWA, you benefit from several features already available on the Windows client. So that's a good thing for most users.
Features include:
Ability to set custom backgrounds
A new gallery view
reactions to cats
Raise your hand function during meetings
System Notice
The Teams PWA comes with a dock icon and can be configured to start automatically on system startup.
Additionally, it gets easy access to app permissions and can be used with Conditional Access configuration (for Azure users), enforced through Endpoint Manager.
Read related 📖
👇 How to use the PWA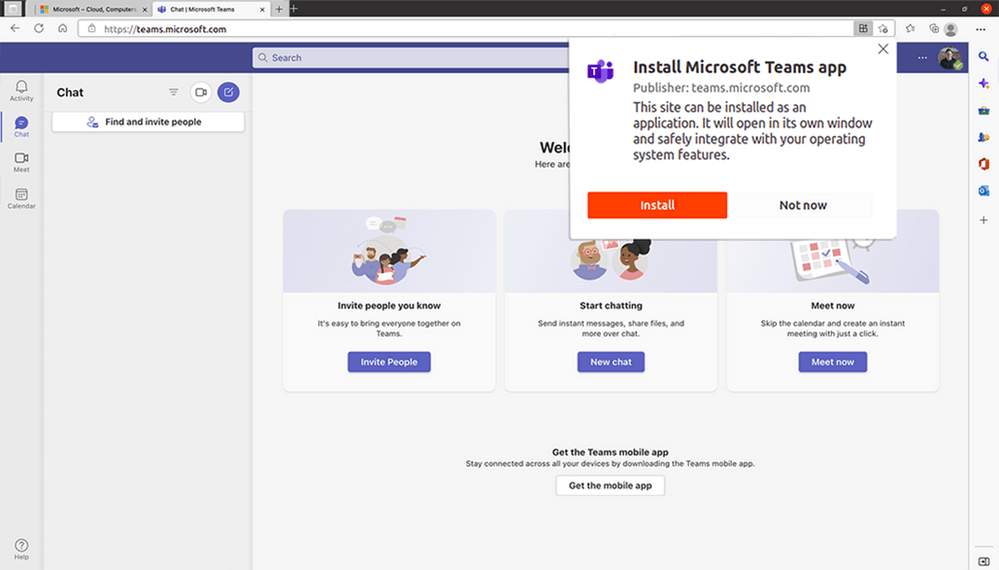 When you first sign in to Teams on a web browser, you should see a popup similar to the one pictured above.
Click on it to install the PWA, launch it from your apps list, then use it as a desktop app.
💡
Firefox users beware: only Chromium-based browsers, such as Chrome and Edge, support PWAs.
But, if it doesn't show you a popup or if you clicked "Not now" by mistake, follow these steps to install Teams PWA.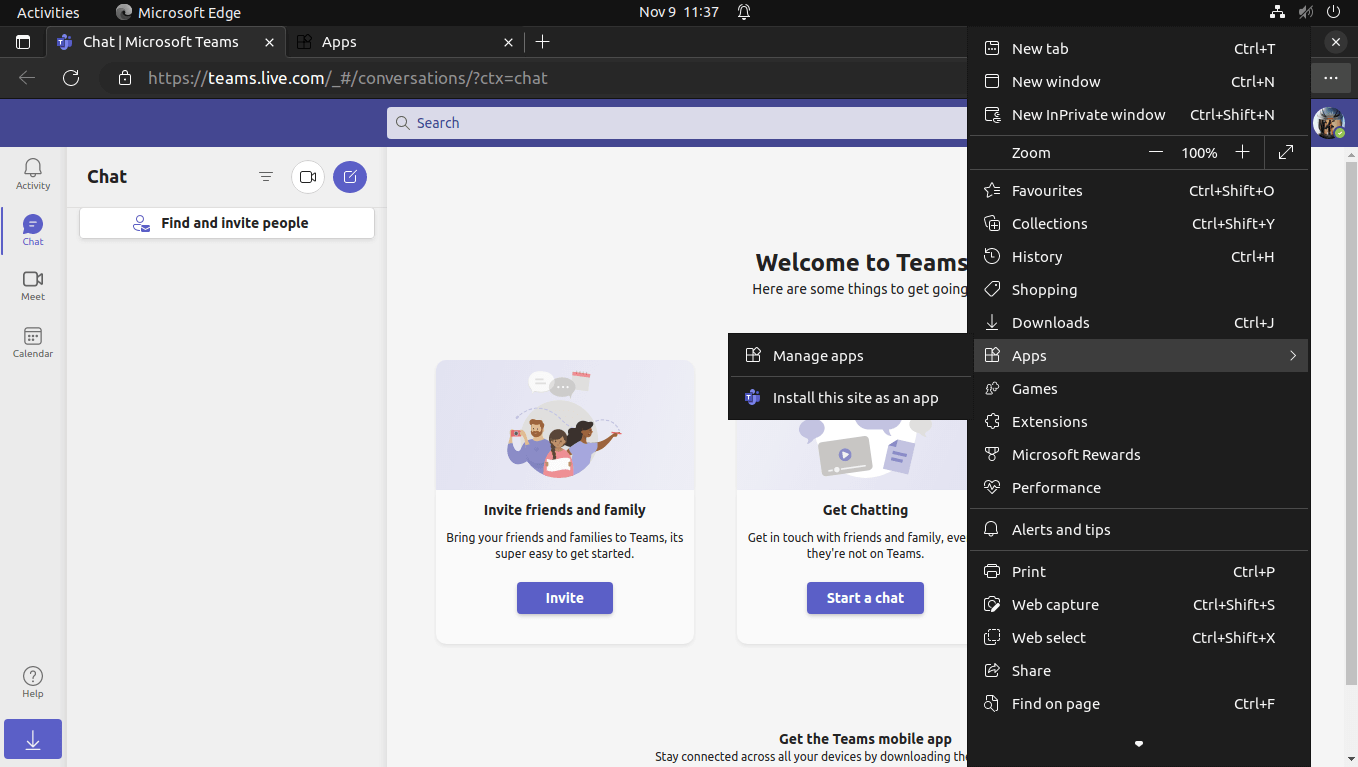 For Microsoft Edge:
1. Log in to Teams via the official site.
2. Click on the browser three-dot menu.
3. Then go to 'apps.' as shown in the screenshot above.
4. Click 'Install this site as an application.'
5. Set the application name and click 'Install' to set up PWA Teams.
If you're using Google Chrome on Linux, this is what it looks like: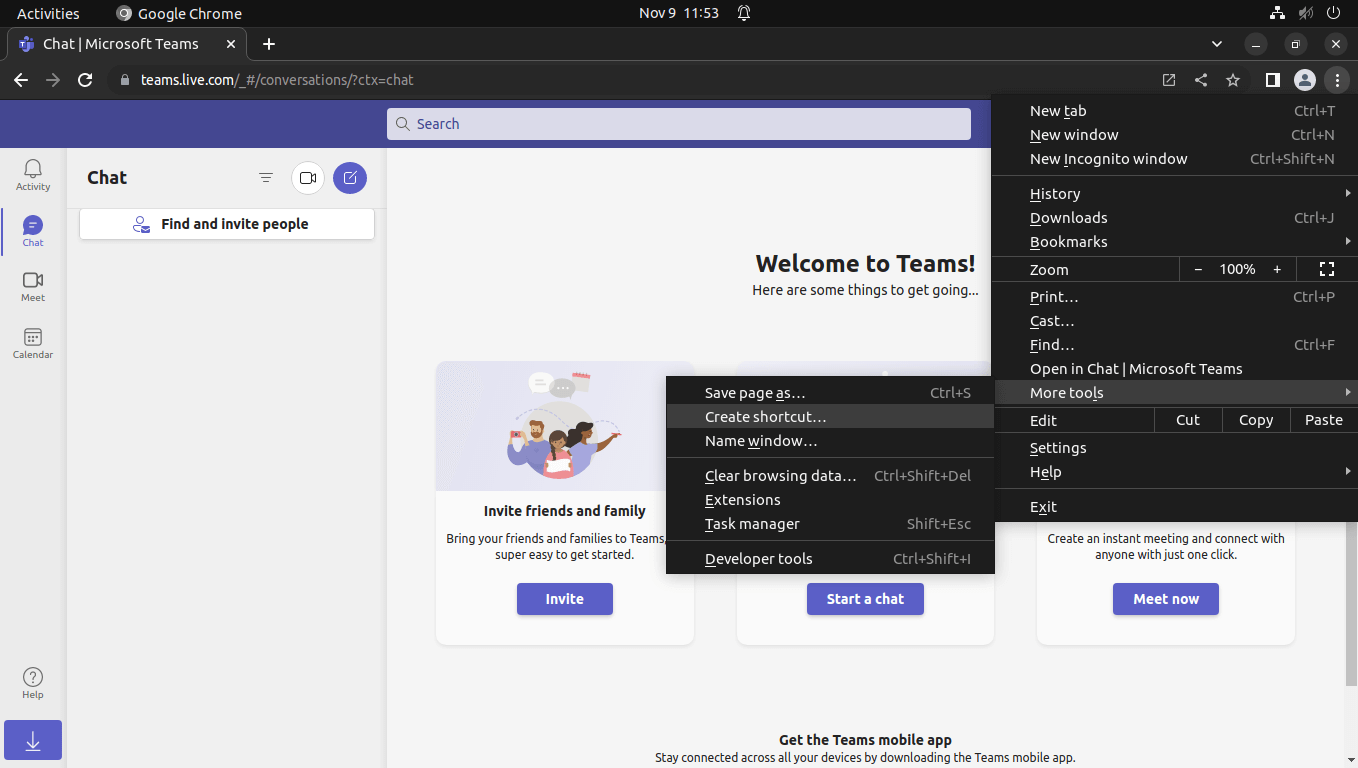 Steps include connecting to Teams → Three-dot menu → More tools → Create shortcut.
Then you need to do the following to create the PWA: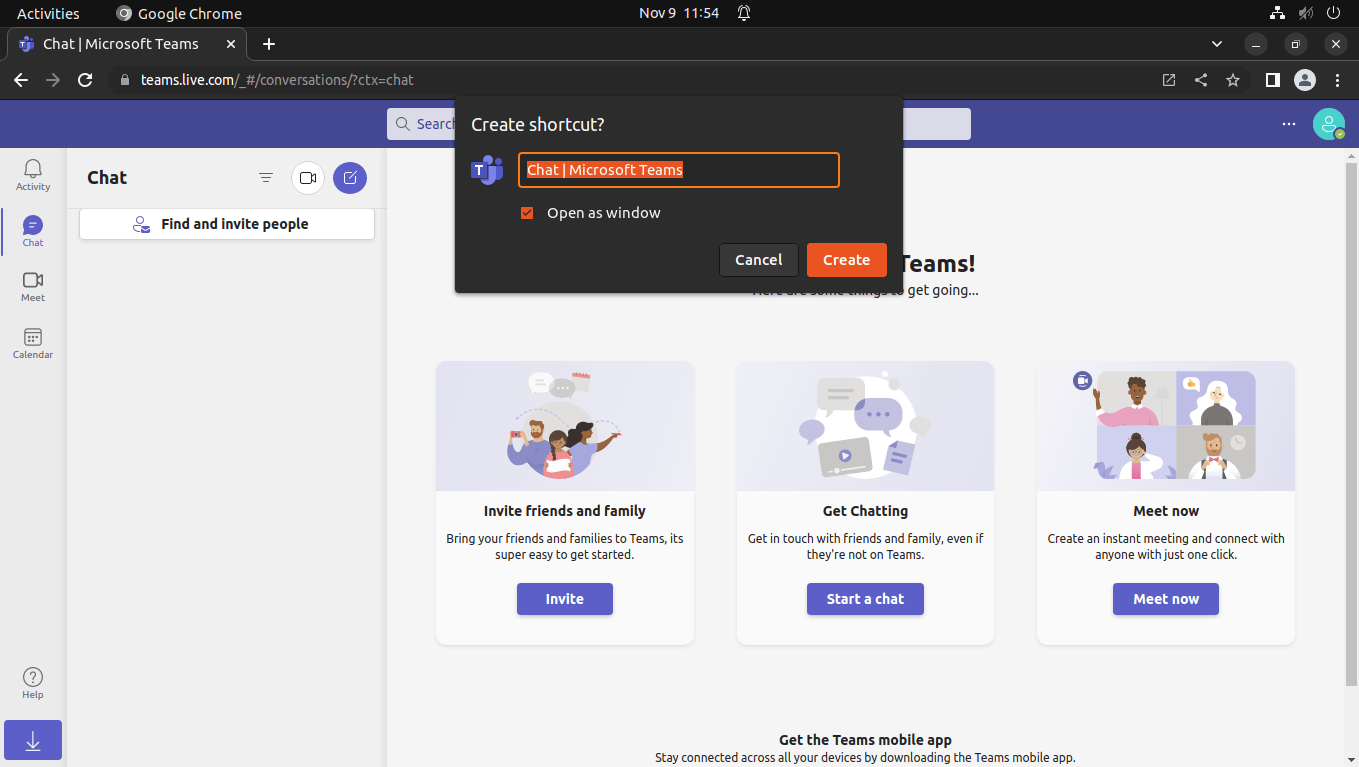 Set app name
Enable "Open as window"
Click on 'Create'
It's quite easy! So, have you ever tried the Microsoft Teams PWA experience on Linux?
Share your opinion in the comments below!